Official release dates were announced for the upcoming Avatar movie sequels. With years still to go, is anyone still waiting for these movies to come out, or has the moment clearly passed?
(Photo Credit: scifimoviepage.com)
James Cameron's film Avatar came out in 2009. It took over the world. It was the prettiest, most expensive, detailed, showy movie anyone had ever seen. The box office receipts totaled over $2.5 billion the year it came out. Though some folks were critical of its plot, Avatar won three Oscars for the visuals: Best Cinematography, Best Visual Effects, and Best Art Direction. The film had a large and lasting impact.
It wasn't long before sequels and a plan for a cinematic universe were announced. Multiple sequels were planned, with as many as three more Avatar films on deck for the coming years. It was the Star Wars blueprint before Star Wars decided to go this route, releasing a new film in the franchise almost every year.
ALSO ON BUZZCHOMP: MLB Cardinals, Blue Jays, Padres Finished
The first Avatar sequel was set to be released in 2014, five years after the original. That never happened. The movie was bumped back to 2016, but the second planned release didn't come to fruition either. Neither did the third, which was supposed to be 2018. Cameron has already said the movie will not meet that release date.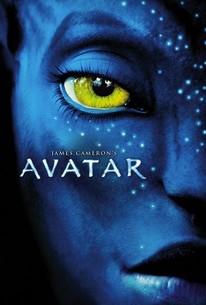 Instead, we have a new schedule for the Avatar universe, and it begins in 2020. Another installment will follow in 2021, and then two more in 2024 and 2025. Why these release dates are any more concrete or trustworthy than the previous quotes of '14, '16, and '18 remains to be seen. Nevertheless, it feels like the movie now has its plan in motion, and filming has begun.
This begs the question, does anyone even care about Avatar anymore?
BuzzChomp Twitter: Follow for updates
The original product didn't build off of an existing medium, like superhero movie franchises do. Avatar was its own intellectual property, attempting to create a cinematic universe from scratch. The lofty goals were matched by the heights of the first movie, but Avatar misses a key piece of building a world. The people and characters in the world are more important than the world itself. Avatar number one relied on visuals and scenery, and made a legitimately beautiful world. However, that was a one-time thing. Fans and viewers won't return if the content of the coming movies don't offer something far more long-lasting.
No one tunes in to a Batman movie to be chauffeured around Gotham City by the camera. That just happens to be the place where Batman lives. If it hopes to actually last, Avatar still needs to address the heaviest lifting by finding a figurative Batman. Building Gotham City is the easy part.
Todd Salem is a Contributing Editor at BuzzChomp. He's also the New York Giants Lead Writer at Pro Football Spot, a Staff Writer for NFL Spinzone, and a Featured Columnist at College Sports Madness, among others. Follow him on Twitter.
Additional photo courtesy of rottentomatoes.com